About Us
Our mission as a school is 'All Round Excellence' and this underpins our approach and aspirations for our co-educational Sixth Form at TWGSB. We welcome students from our own Year 11 cohort as well as external applicants. We expect our Sixth Form students to be willing to take risks in their learning and to strive for excellence, have a strong work ethic and to actively contribute to the school community.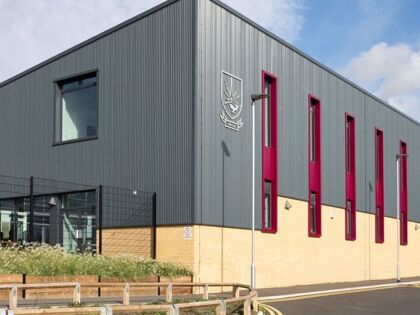 TWGSB6 offers a broad and balanced curriculum (25 different A Levels), a co-curricular programme to support personal growth and nurturing pastoral support. Together, these will equip our Sixth Form students with the skills and understanding required to achieve their aspirational pathways, whether that is to continue into Higher Education, pursue an apprenticeship or enter employment. We are passionate about raising the personal and academic aspirations of all of our students, enabling them to make informed choices about their future and encouraging them to become resilient life-long learners.
Our Sixth Form Study Centre
The Sixth Form Study Centre provides students with an aspirational flexible working space with silent and quiet study areas, as well as a 40+ position ICT suite and charging lockers. It was opened in spring 2022 thanks to a £1.5m fundraising campaign (and no government funding) to replace the previous outdated facilities.
Key Sixth Form Staff
We have a dedicated team of Sixth Form staff who are available throughout the day to support our students:
Miss L Merricks, Assistant Headteacher – Key Stage 5
Mrs K Calvert, Head of Year 12 for 2023–4
Mr A Hammond, Head of Year 13 for 2023–4; EPQ Coordinator
Mrs J Corp, UCAS/Destinations Lead; KS5 Academic and Pastoral Lead
Sixth Form Study Centre