Headteacher's Welcome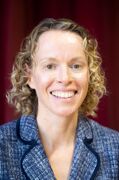 At Tunbridge Wells Grammar School for Boys all round excellence underpins our focus on developing the individual to be well rounded and possessing the skills to make a full and positive contribution to modern society. Giving our students the skills of confidence and self-belief as well as the resilience and critical thinking needed to adapt to an ever-changing world are a fundamental part of our ethos. This is further embedded in our school values of respect, excellence and determination.
Academic excellence is important to us and we take pride in our students and their academic endeavours. As a selective school we have high aspirations for all and strive for the pursuit of academic excellence within a caring pastoral environment. We are a strong community, supportive and nurturing of the knowledge, skills and talents of all. Relationships between staff and students are based on mutual trust, respect and shared values.
I consider it a privilege to be the Headteacher of Tunbridge Wells Grammar School for Boys and I am immensely proud of the school and its students and our staff. I hope that the website reflects this and that, as visitors, parents and carers, you get a clear sense of our core purpose. We invite prospective parents to come and visit us and experience what we believe makes our school such a special place. I guarantee that you will see how our students are the very best ambassadors for TWGSB, embodying our values and ethos.
Amanda Simpson, Headteacher